A federal law enacted in 2001, commonly referred to as the Gramm-Leach-Bliley Act, has been interpreted to require attorneys to inform their clients of their policies regarding privacy of client information. We have been and continue to be bound by professional standards of confidentiality that are more stringent than those required by this new law. We have always protected our clients' right to privacy, and we will continue to follow our professional standards of strict confidentiality.
In the course of providing our clients with legal services, we may receive significant personal financial information from those clients. All information that we receive from our clients is held in confidence and is not released to anyone outside the firm, except as agreed to by the client or as permitted under applicable law.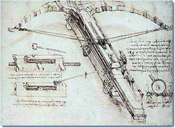 We retain records of our client information in legal files and on our computer system. In order to guard our clients' nonpublic personal information, we maintain physical, electronic, and procedural safeguards that comply with our professional standards.
Because we value your privacy, we are dedicated to protecting the personal information you provide to us by adhering to the following procedures.
Our business practices.
We review our business practices for compliance with this policy, the law, and any other procedures regarding security, confidentiality and accuracy of our information.
Access to information.
We limit our employees' access to your personal information, and we restrict any use or disclosure of personal information to authorized individuals, processes or transactions.
Required disclosure of personal information.
We may disclose information when legally compelled to do so when we, in good faith, believe that the law requires it or for the protection of our legal rights.